Zář 25, 2017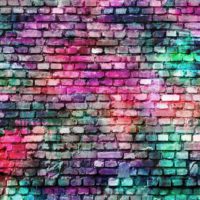 Odstraňování graffiti Praha…
Naše úklidová firma A SERVIS LIPKA, s.r.o., odstranění graffiti Praha, se zabývá odstraňováním graffiti a ošetřením antigraffitovou ochranou. Výhodou antigraffitové ochrany v podobě jak nátěru, tak i nástřiku, je především snadné odstranění graffiti z povrchů. Ochrana fasád před nepříznivými povětrnostními vlivy (slunce, déšť,…), neproniknutelnost vlhkosti do fasády a snadné očištění povrchu od různých nečistot. Životnost této antigraffitové ochrany je 4-6let.
U jedné z našich zakázek jsme zajišťovali našemu zákazníkovi antigraffitovou ochranu. nanášeli jsme ji válečkem na povrch stěny fasády v Praze. Před začátkem samotného nanášení antigraffitového nátěru jsme nejprve museli očistit stěnu od veškerých nečistot. Následně po důkladném očištění povrchu jsme pokračovali s nanášením antigraffitové ochrany v podobě antigraffitového nátěru. Povrch antigraffitové ochrany se může jednoduše ostříkat vodou. Umýt ho lze i za použití vysokotlakého zařízení. V žádném případě se nesmí používat k čištění rotační tryska. Ta je velmi silná a mohla by ochranný nátěr i s povrchem fasády poškodit.
Dalších výhod je spousta…
Dalších výhod, které jsou při využití antigraffitového nátěru spatřovány, je spousta. Třeba ta, že dokáže i samotné sprejery odradit od nastříkání graffitů na povrch fasády, omítky a podobně. Protože viditelně lesklý antigrafitový nátěr dnes graffiťáci již znají a jdou se realizovat raději jinam, kde jejich nápisy, obrázky nikdo ihned neodstraní. Při zajišťování této zakázky se neobjevily žádné komplikace a realizace proběhla podle našeho očekávání.
Jednou z našich dalších poptávaných služeb je například mytí, čištění a leštění oken, výloh a všech prosklenných ploch. Dále na okna nanášíme nanoimpregnaci tvz. nešpinavou úpravou, kterou aplikujeme na skla pomocí technologie GlasProtect. Tato hydrofobní impregnace je obzvlášt vhodná pro okna s špatnou dostupností. Po dohodě čištíme žaluzie, lamely nebo markýzy. Odstraňujeme fólie, banery a nedovolené polepy z prosklených ploch. Hloubkově čistíme koberce, a to strojovou metodou. Strojově také čistíme dlažby, linolea, marmolea, plovoucích podlah, betonových podlah, litých podlah nebo kameninových podlah.
Po strojovém vyčištění podlah vždy zákazníkovi doporučíme, aby si podlahu nechal zakonzervovat nanesením průmyslového polymeru – navoskováním podlahy. Na podlahu dáváme zpravidla pololesklý nebo matný vosk. Nabízíme čištění fasády pískováním, a to abrazivní metodou čištění, která se úspěšně používá také pro čištění fasád.
One Response to "Antigraffitový nátěr v Praze Vám zajistí "Odstranění graffiti Praha.""